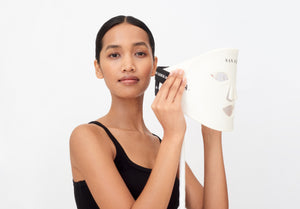 ABOUT SAN LUEUR
SAN-, root word in Latin meaning "health". 
LUEUR-, noun in French meaning "glow".

SAN LUEUR is an Australian beauty and lifestyle brand, founded by Diana Shenouda. She is an oral health therapist, cosmetic laser aesthetician and a beauty expert with a love for skincare technology.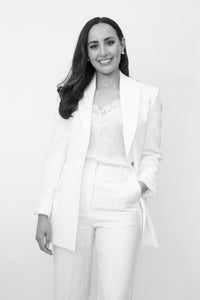 MEET THE FOUNDER
Diana Shenouda
As someone with a background in science and dentistry, Diana is particularly interested in the intersection between aesthetics and technology.
SAN LUEUR came to fruition when she was searching for an at-home LED face mask that met her evidence-based criteria. Academic journal articles and published clinical studies indicate that LED wavelengths need to be at optimal depths to provide cosmetic results. This should be paired with safe but effective irradiance (intensity of the light). But Diana found it was practically impossible to find such a product.
Applying her knowledge of science, skincare, and technology, Diana launched her debut product, the SAN LUEUR Advanced LED Light Therapy Facial Mask. It is is the world's first LED mask that delivers all three clinically approved wavelengths at the highest optimised energy output and irradiance possible for an at-home device. 
About the brand
THE BRAND
About San Lueur
SAN LUEUR reflects Diana's beauty philosophy: taking a methodical, evidence-based and holistic approach to skincare is the best way to experience results. Above all, she believes that the cosmetic industry should enhance our natural beauty and bring out the best version of ourselves.
Connect on Instagram